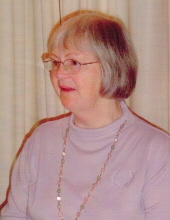 Obituary for Bertha Mae Davis
Bertha Mae Fox Davis, age 85, of LaFayette, Georgia (formerly of Foxtown, Kentucky) passed away Thursday, September 5, 2019.
She was preceded in death by her parents, William Wesly "W.W." Fox and Rosie Sparks Fox.
She is survived by her loving husband of 38 years, Tommie Lee Davis; brother, Clonta "Mark" (Mary) Fox; and a host of nieces and nephews.
Prior to her becoming a homemaker, Bertha was a foster parent caring for many children over the years.
Visitation will be held at Wallis-Wilbanks Funeral Home from 12 p.m. to 2 p.m. Saturday, September 14, 2019.
Visitation will be held from 12 p.m. to 2 p.m. Sunday, September 15, 2019 at Lakes Funeral Home in McKee, Kentucky, followed by a graveside service at Fox Cemetery in Foxtown, Kentucky.